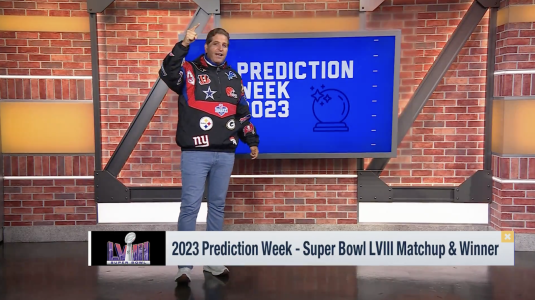 Does Peter Schrager have the NFL script?
Of course he doesn't, but he joked about it leading up to his Super Bowl pick for this season.
Why did Schrager joke about having the script you ask? That is because he has correctly selected the last 4 Super bowl winners.
In this year's edition, the GMFB host has Chiefs vs. 49ers rematch on his agenda, but who did he pick to win it all? Take a look below:
For the last four years, I've correctly picked the Super Bowl champion before the season started

Chiefs.
Bucs.
Rams.
Chiefs.

Here is my Super Bowl pick for this year. pic.twitter.com/3vKM215C3b

— Peter Schrager (@PSchrags) September 7, 2023
I personally have the Bengals over the Eagles.
Who do you have wining it all?